Vista Edition
Publicity Assistant is now ready for Vista and can take full advantage of Vista's slick new user interface, including elegant aero-glass panels.
Publicity Assistant has been modernized to the most recent (as of November 2007) Microsoft release of VFP (version 9 SP 2) with Sedna integration. This platform has Microft's full support for the through 2015.
Over the past few years Publicity Assistant has incorporated more and more aspects the newest platform improvements, including .Net com interfacing, SQL server intercommunication and web technologies. The newest platform will allow us to continue that process.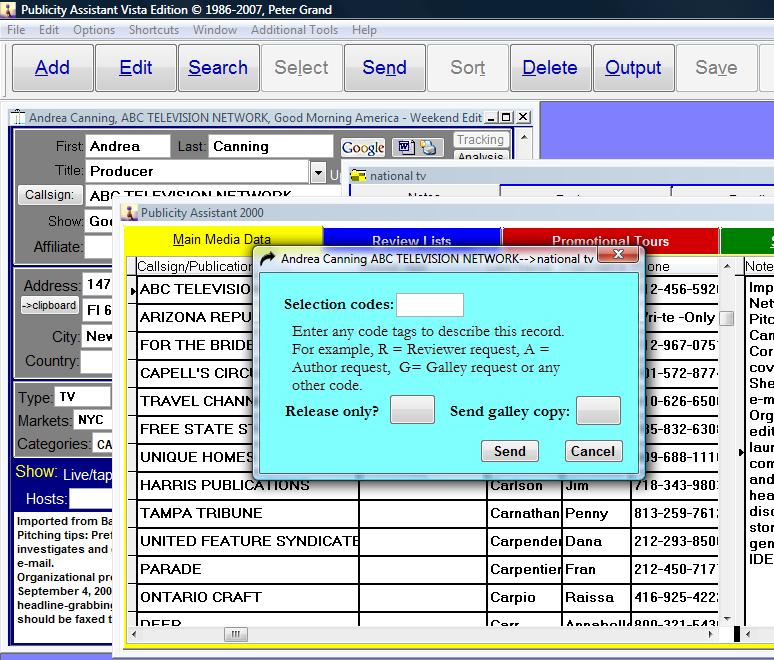 For more information on how you can have this or any new feature as part of your Publicity Assistant 2000 system, contact us.